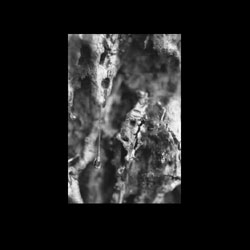 Gate
Jonathan Coleclough
2001 ·
one piece on '
An Uncommon Nature
' compilation · LP (including 4 postcards) · NOM6 · Anomalous · USA · edition of 1065
A compilation album based around recordings from the outdoors, and featuring artists associated with the Anomalous label. New recordings from all the artists were made specifically for this project. Compiled by Eric Lanzillotta.
A short talk about 'Gate' appears as part of the radio show 'Quiet, Please', which features seventeen artists discussing their work with field recordings. The show was curated and edited by Aaron Ximm, and first broadcast 18 May 2002 on radio station KFJC, California, USA. An archive of the show can be found on Aaron's website.
Tracklist
side A
1. tree w/rain + wind · Jeph Jerman
2. Calmahain · Mirror
3. Water Babies Singing in a Lily Pool Delight · Agog
4. The Card Game · Climax Golden Twins
side B
1. Gate · Jonathan Coleclough
2. Alki · Mike Shannon
3. Supernature · Monos
4. From the Pribilof Islands · Richard Lerman
5. St. Mary's County, Maryland · Dave Knott
Reviews
If Musique Concrète is the 'cooked', then here is the 'raw'. These nine cuts of virtually unprocessed acoustic music and field recordings offer a refreshing burst of non-electric sounds in a world filled with over-processed laptop music. Compiled by Eric Lanzillotta, the LP features new work by artists already established on the Anomalous roster (and some new musicians who will soon be signing up). It arrives in a gorgeous black and white sleeve with nature photos and postcard inserts by Rachael Jackson, and a haiku by Philip Corner printed on the spine. This little poem - in the midst of distractions / turning suddenly to listen / towards the water - encapsulates neatly the totality of the LP's statement.
Water is a recurring image, from the babbling brook on Monos' track to the ocean waves backing up the violin playing of Mike Shannon, and the rainfall recorded by Dave Knott in the Maryland countryside. Other field recordings include Mirror's strange snapshot which could come from a shop interior (incidentally the only urban interlude in this pastoral suite) with chimes, a squeegee against a window pane, and traffic murmuring outside. The remaining tracks feature a species of musical activity, albeit a very minimal form of 'playing'. Jonathan Coleclough continues his preoccupation with 'playing' non-musical inanimates, here scraping and sawing against a wrought-iron gate. He sounds like a full orchestra taking on Ligeti's works for the first time. Richard Lerman is a noted US composer who rattles and scrapes a few house-bricks around with an added field recording of bleating sheep. Agog plays his own 'instruments' which are more like crude sculptures, here sounding like he's stirred up a literal hornet's nest - providing the most abrasive track on an otherwise very soothing LP. With Jeph Jerman, we have perhaps the perfect synthesis of nature and art; his very low-key musical activity amounts to little more than rattling stones and wood, yet his work is utterly compelling. He has the first track and might be said to embody the purest form of what An Uncommon Nature is about.
I've enjoyed this record and like the way it's structured with the relaxing 'Nocturne' of the Dave Knott track at the end. There are a few sounds which have been heard perhaps once too often - including traffic sounds, sheep, birdsong, thunder - but then, it's the context that makes it different and worthwhile. My only other reservation is that none of the pieces really develops very much, with the exception of Mirror's track which gathers darkness over its second half, and 'The Card Game' by Climax Golden Twins, whose inert grey rattling is gradually replaced by a shellac-record quietly rotating. This LP is a fully coherent statement in music, art and titling, and it's the perfect introduction to Anomalous, and the welcome difference this label is trying to make. It obliges us to notice nature more, inviting us to lose ourselves within the universe we can find inside a single drop of water. From this point, we might take a leaf from the musicians' book and develop more sympathy for our environment. This can only be a good thing for everyone.
Ed Pinsent, The Sound Projector 9, 2001.
Commemorating the 10th anniversary of Anomalous Records, this Seattle-based label and distribution centre has released a new collection of exclusive tracks from Mirror, Jonathan Coleclough, Jeph Jerman, Monos, Mike Shannon, Richard Lerman and others. The [un-]common theme for the project is nature; each track explores in some way a natural sound environment or theme. Jeph Jerman opens things up with a bizarre audio close-up of rain and wind beating on a tree. The inimitable Mirror (Christoph Heemann, Andrew Chalk, and occasional member Andreas Martin) impress with a track disguised as a field recording; distant chimes, incidental noises, creaking wood, shuffles and an impending drone that quits just as it emerges into the fore. Damien Bisciglia aka Agog contributes the most grating track on the LP with bizarre shrieks and buzzing sounds (according to the press release these are 'water babies', though I imagine this is what you'd get if you mixed a pigpen, a nursery and a fly farm together in the same audio soup). Climax Golden Twins contribute an excellent piece of delicate crackles, muffled voices and what just might be the sounds of rain falling on tree leaves. Highlights on side B include bowing and scraping sounds from Jonathan Coleclough, as well as a babbling brook and bird calls recorded by Darren Tate aka Monos (who is also a member of Ora with Andrew Chalk). Dave Knott closes things off rather nicely with a field recording of an approaching storm, which unfortunately gets cut off by a premature cut in the vinyl.
Whether these artists have taken a closer look at natural elements with the use of contact mics, or whether they've taken a step back to capture natural elements within a greater or more artificial environment, each of these contributions takes a sharp look at the natural world, perhaps inciting us to listen a little more carefully the next time we're walking in the woods or listening to the rainfall upon the trees or the city's rooftops.
The LP comes packaged in a handsome sleeve designed by Anomalous founder Eric Lanzillotta and features a series of beautiful black and white photographs by Rachael Jackson.
Richard di Santo, Incursion Music Review
I think the unifying theme of this LP is to incorporate natural sounds or to create the pieces entirely out of found sounds. These are all wildly varied, but often sound like they could almost be unedited found sound pieces. Jeph Jerman's tree w/rain + wind sound like just that, clattering and plunking in splattered rhythms. Mirror's Calmahain opens with an overheard urination and distant foghorns, tinkling bells and shuffling pounding of footfalls heard through floorboards running, which melts into a distant roaring like being inside a dam or relatively near a rocket taking off. Agog sound like mad bees or the Sun City Girls boiled down to a thick viscous furious fluid that expels demons through it's wide opened third eye. Climax Golden Twins end things on side one with rain on a thin roof and overheard voices talking. I'm not sure how Jonathan Coleclough did his piece, but at least part of it is a squeaking gate. Mike Shannon's Alki is a strange minimally stringed insect with ocean waves caressing a beach. Monos' Supernature is running water, birds singing and swooping as we wade through the stream and in the distance big trucks roll and frogs talk. Richard Lerman's piece is opening a jar, or wind blowing a metal flag at the end of the earth while frozen mice tremble until a vast herd of farm animals descends the mountainside. Dave Knott's piece is rain and a thunderstorm slowly passing. All adorned with and featuring a set of beautifully stark black and white photographs by Rachael Jackson.
Dream Magazine #3