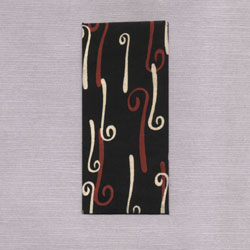 Minya
Jonathan Coleclough
with Andrew Chalk and Colin Potter
2000 · CDR · SCCDR07 · Strange Circus · Japan · edition of 111
Recorded live in Perth, Western Australia on 20 December 1999. Coleclough performed solo, but using material originally recorded with Andrew Chalk and Colin Potter. A later version of 'Minya' appears on the CD Makruna · Minya.
The handmade sleeves incorporate illustrations of maple leaves, or in the case of the example shown here, decorated envelopes. Another example can be seen here.
Andrew Chalk's website: http://www.farawaypress.net/
Colin Potter's website: http://www.icrdistribution.com/colinpotter.html.
Tracklist
1. Minya (20.00)
Reviews
Though lasting a mere twenty minutes and released in an edition of a mere one hundred and eleven copies, Minya is nonetheless a great work of art. Recording live in Australia and mixing in bits taped earlier together with Andrew Chalk and Colin Potter, Jonathan Coleclough continues to explore his own region of ambiguous ambience by creating enormous alien spaces in sound with extremely subtle means. A quiet, sparse drone is patiently explored and layered with ghostly moans and distant tree-top winds, like a watercolour wash void of primary colours slowly taking shape on a bare canvas. Midway, the sound of a jet plane passing overhead (in real time or sampled?) refocuses the senses until the piece ultimately sputters to an end. Packaged in a Japanese woodblock print adorned with a maple leaf, taken from a book of kimono patterns. A rare delight.
Stephen Fruitman, December 2000.


http://www.6969b.com/music/review.html